Have you ever wanted to explore the wonders of glass blowing? Well, now you can! At Tamborine Glass Blowing we run several beginner classes and workshops in the Gold Coast Hinterland where you can be fully supported in a creative, inspiring and safe environment.
During a glass blowing class of up to 3 people, you will learn a wide range of essential glassblowing techniques and create perfect pieces for your home. starting with a practice piece to become intimately familiar with the molten glass, tools, and techniques used throughout the process. Once competent, proceed to making a beautiful bowl, and a glass or vase.
During a slumping class of up to 6 people, you will learn how to make coasters, trinket dishes and stunning colourful jewellery pieces.
During a lampwork/torch work beginners one on one class, you will learn safety aspects and basic techniques creating a piece of your own in a casual, relaxed and safe environment.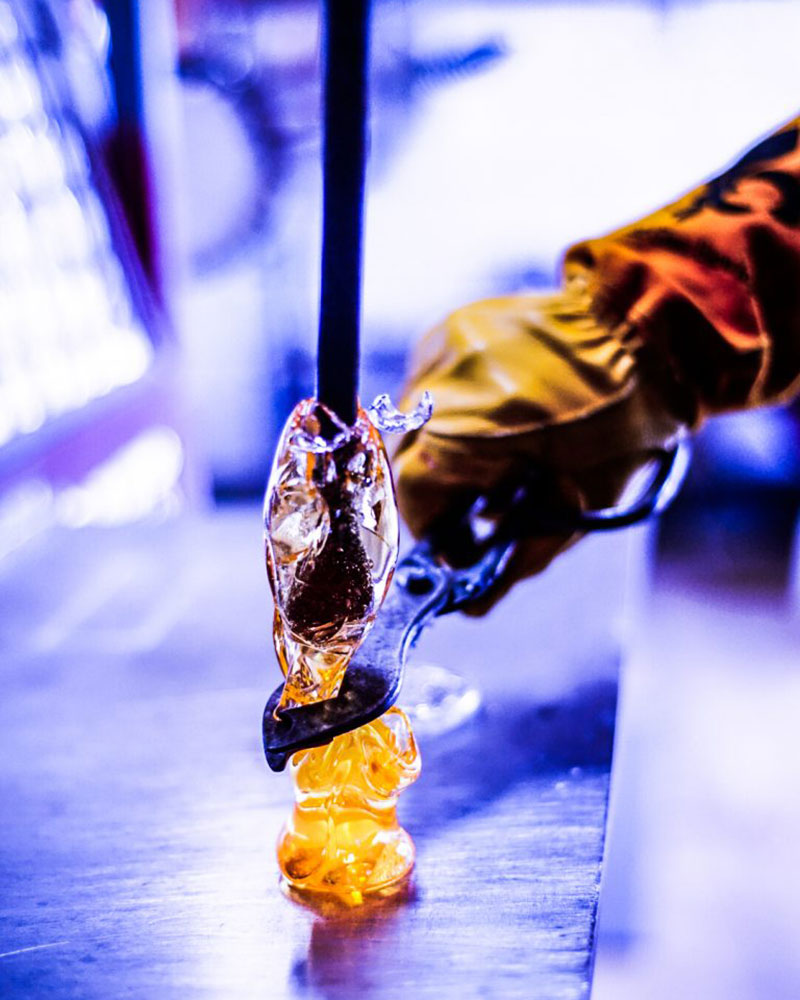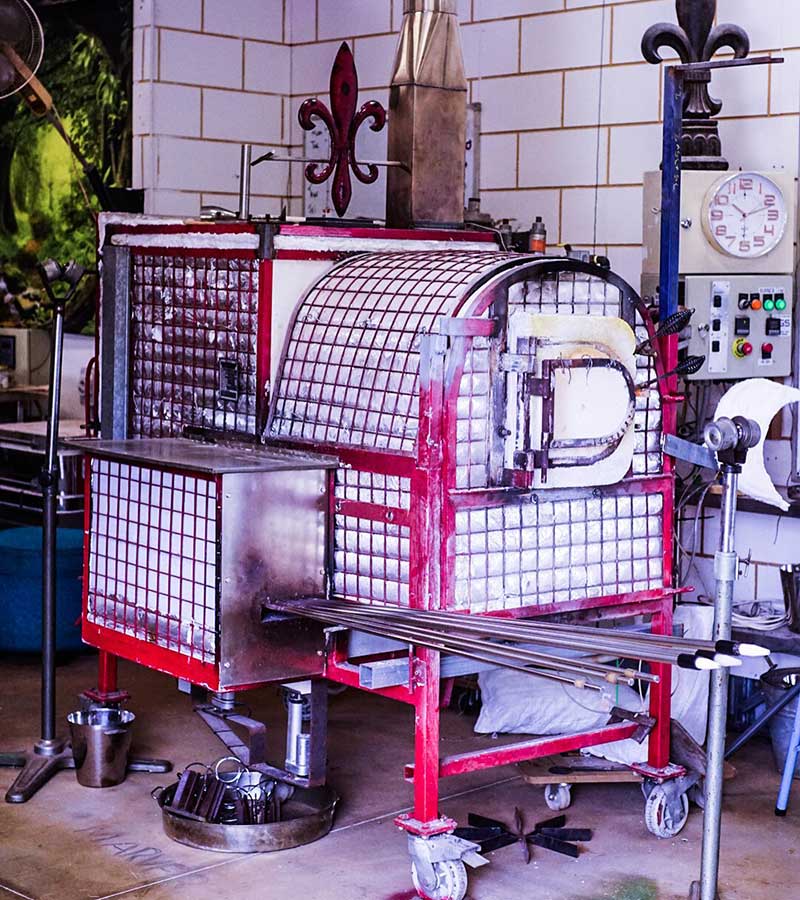 Our studio is based in beautiful Mount Tamborine in the Gold Coast Hinterland.
We have a spacious studio with a wide range of equipment and tools suitable for both beginners and advanced students of glass blowing, slumping, lampwork/torchwork and mosaic work.
Learn how to create art in a fun and supportive atmosphere, students will learn a range of traditional techniques under the guidance of experienced facilitator Fae Fleur.
To book your spot in the next available class click here.
Faerie Fleur was born and raised in Melbourne, in a historic house, full of antiques. She was the youngest of 5 siblings. Her mother was an antique dealer and her passion was collecting glass objects.
Her passion for Glass Blowing started when she started creating Leadlights with Ian Readshaw as a hobby.
Along with this magical beginning she became the owner of Tamborine Mountain's "Fairies on the Walk".
7 years of Faerie face painting, storytelling and fairy design.
Since this time, she started creating foresty atmosphere in her brigh mushroom gardens around her glass studio.
Faerie's first introduction to Kiln Fired Works took her to study about Dichroic Glass and that was the beginning of her journey as a professional Glass Blower. She also is qualified as a torch-worker.(lampwork)
This fun method is ideal for people who want to understand the basics of glass blowing as it's a more accessible form of glass creations, like jewelry, ornimental and small sculptures.
Faerie is a professional who loves a good challenge, and she is always pushing herself to discover new,different and exciting ways. These ways are portrayed in her workshops, as she teaches the young and old with innovative easy to follow techniques.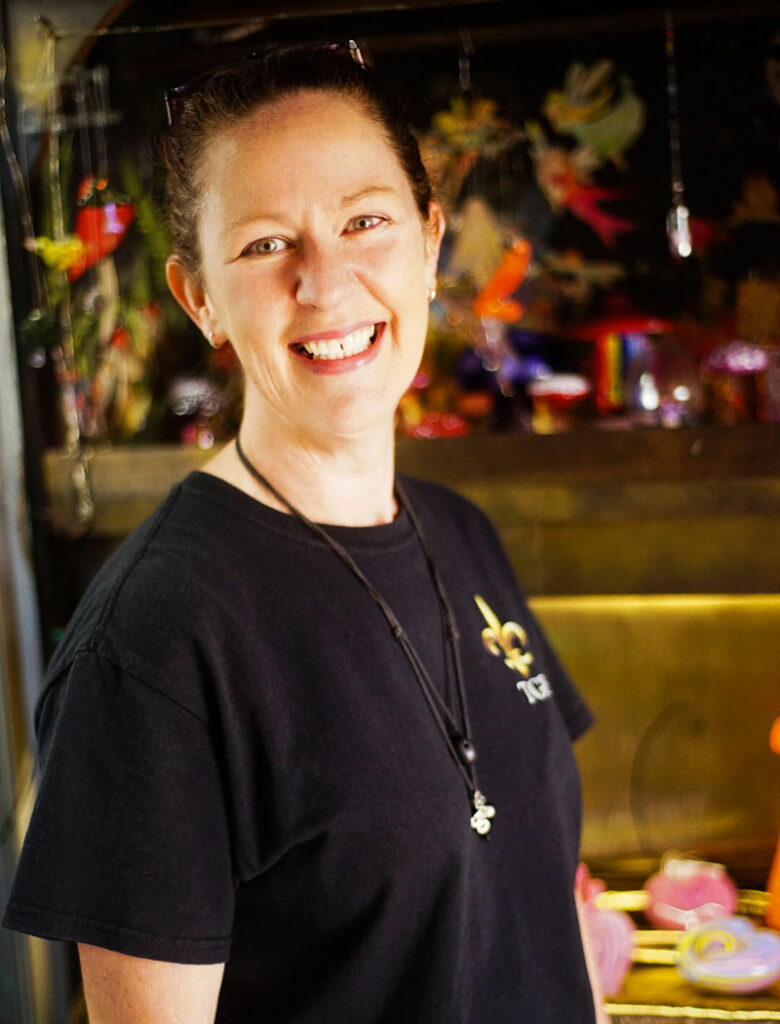 Ready to get started? Book your spot in one of our workshops now!